Our

History

Port Allegany School District serves the students of Port Allegany and surrounding areas in kindergarten through 12th grade. We're proud of the work and contributions to this community by our Gators, past and present.

Steeped in tradition spanning over 180 years, the Port Allegany School District continues to perpetuate its goal to provide an education and facilities that our children deserve. We are committed to recognizing every student's potential while providing an educational environment that promotes personal responsibility, respect for self and others, and the development of a life-long love of learning.
In Our Time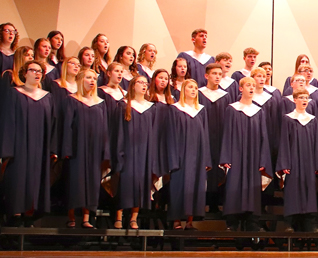 "The history of our school is the history of our community…When we look in retrospect at those days of long ago, there may be a bit of sadness prompted by a nostalgic urge to live again those happy days…we realize we have reached a new horizon in education and can rejoice in the knowledge that our children will face the future prepared for it, and that we have seen the new tomorrow today."
Taken from the dedication program dated March 19, 1956.